SMS/Text Message Marketing
How Pineapple Carpet Cleaning Does $10,000 Per Month With Text Messaging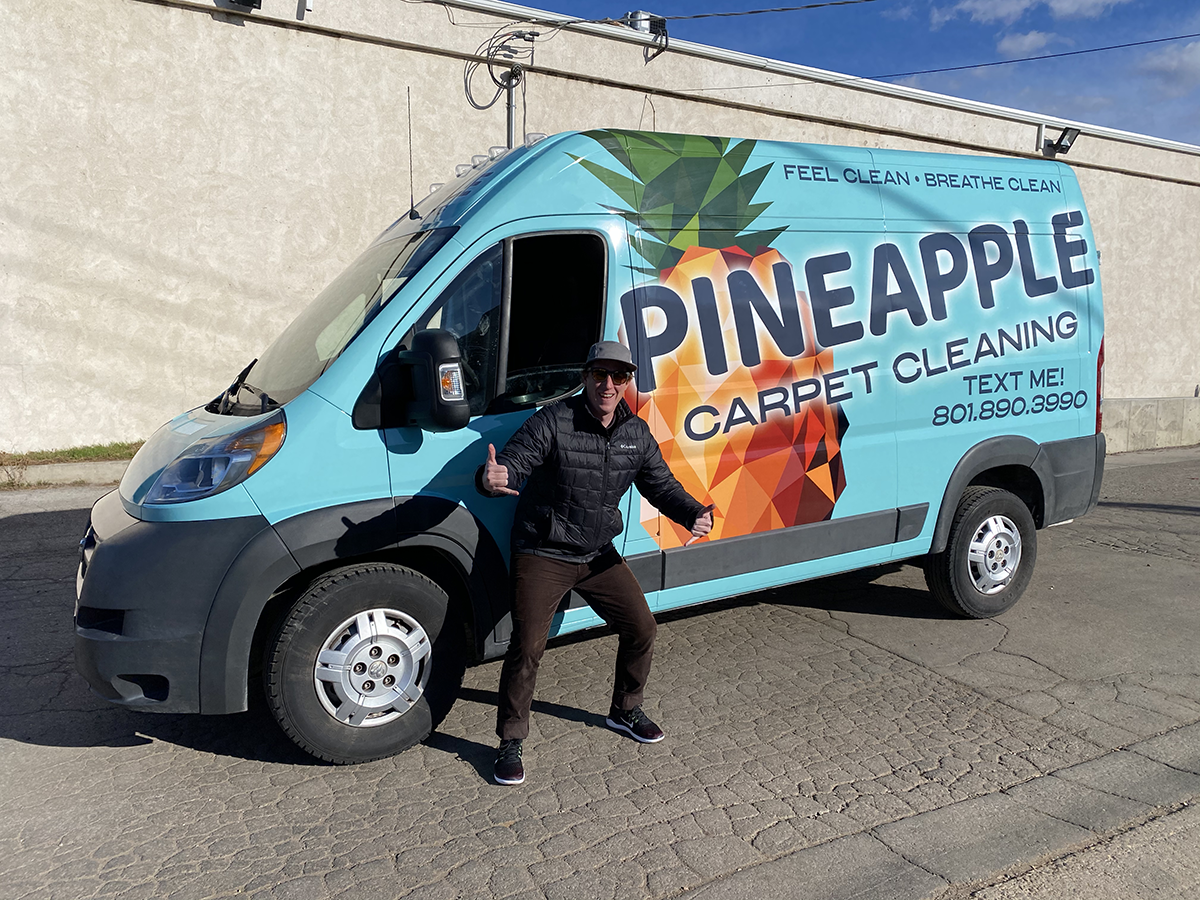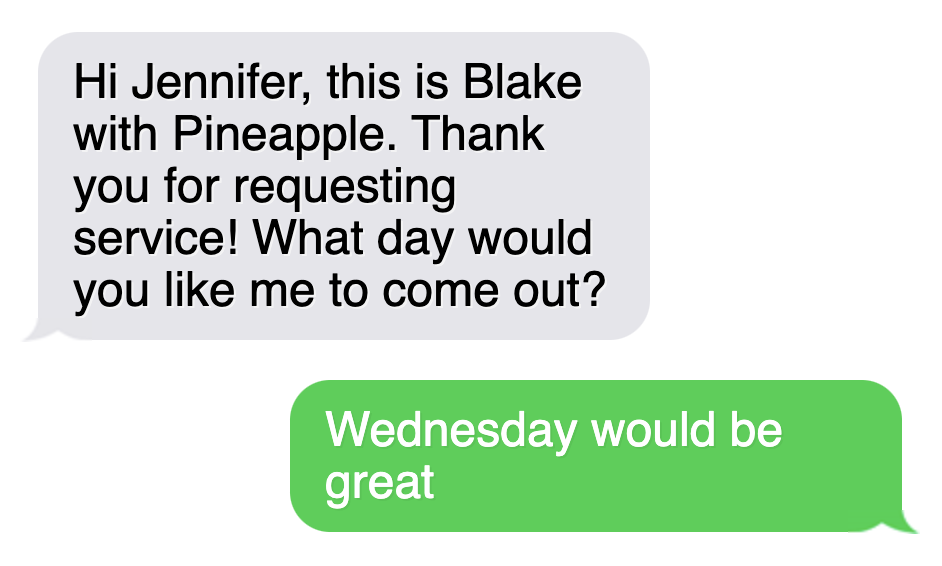 Lead Generation
The beginning of the customer journey starts with lead generation. Blake, the owner of Pineapple Carpet Cleaning uses Facebook Lead Ads to capture leads on Facebook and push them directly into the SMS marketing platform.
A lead sees Blake's ad while scrolling through Facebook.  Clicks "GET OFFER" and submits a form with their contact information. The lead is instantly pushed to the SMS marketing platform and a text message conversation starts inviting the lead to book their carpet cleaning.
Appointment Reminders
Once an appointment is booked, the SMS marketing platform automatically sends reminders leading up to the service.  These reminders are fully customizable and can include images of techs or other important information regarding the appointment.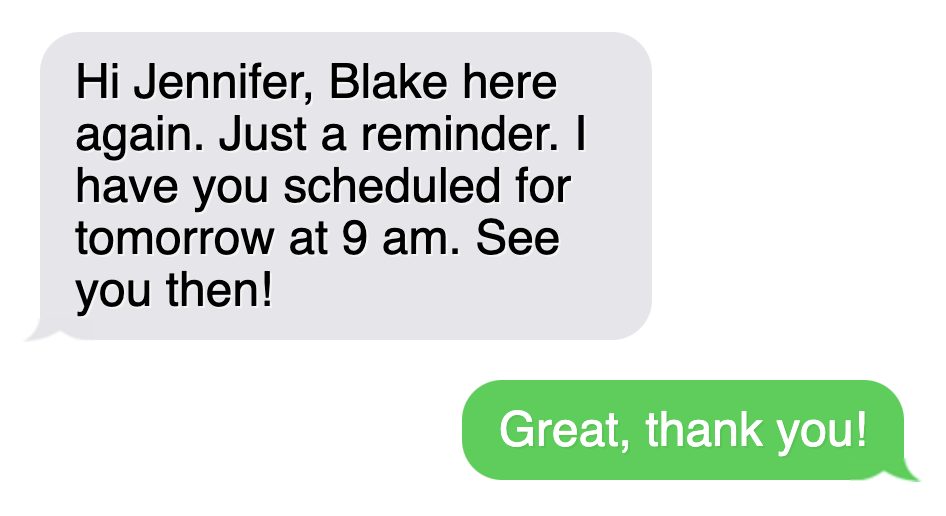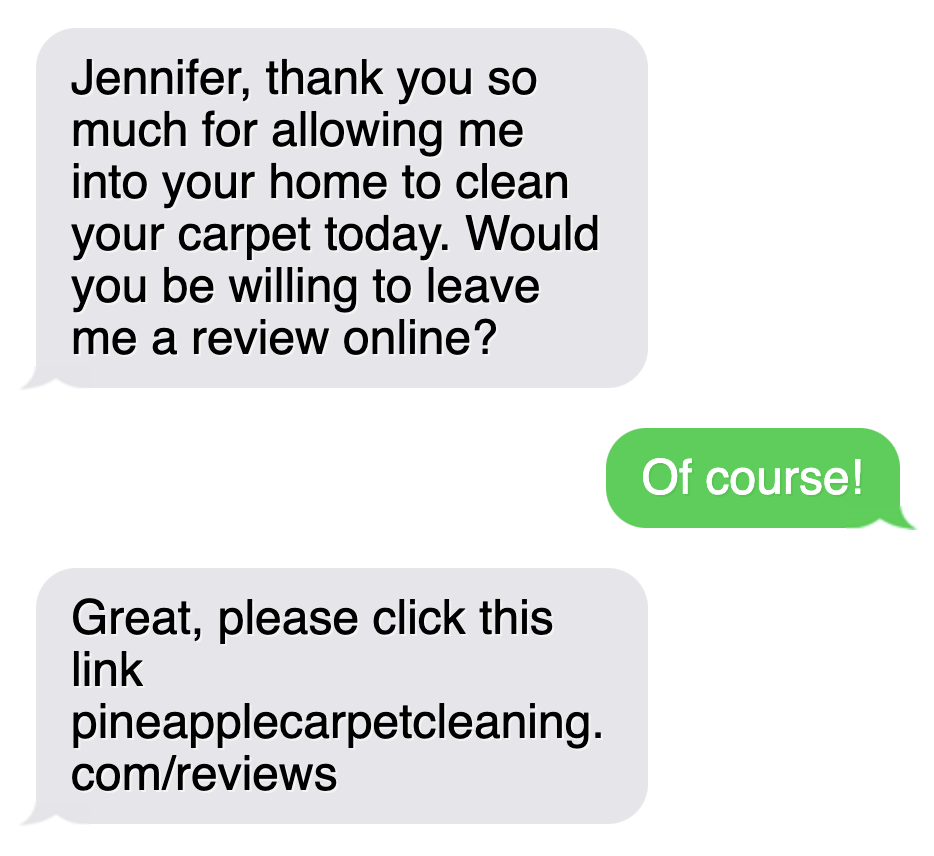 Review Request
After the job is complete Blake sends out an automated message thanking them for their business and requesting a review.
Securing Repeat Business
Blake doesn't just want that customer once.  He wants to make sure that he is their carpet cleaner for life.  Every 6 months the SMS marketing platform sends an automated text message to the customer inviting them to book again.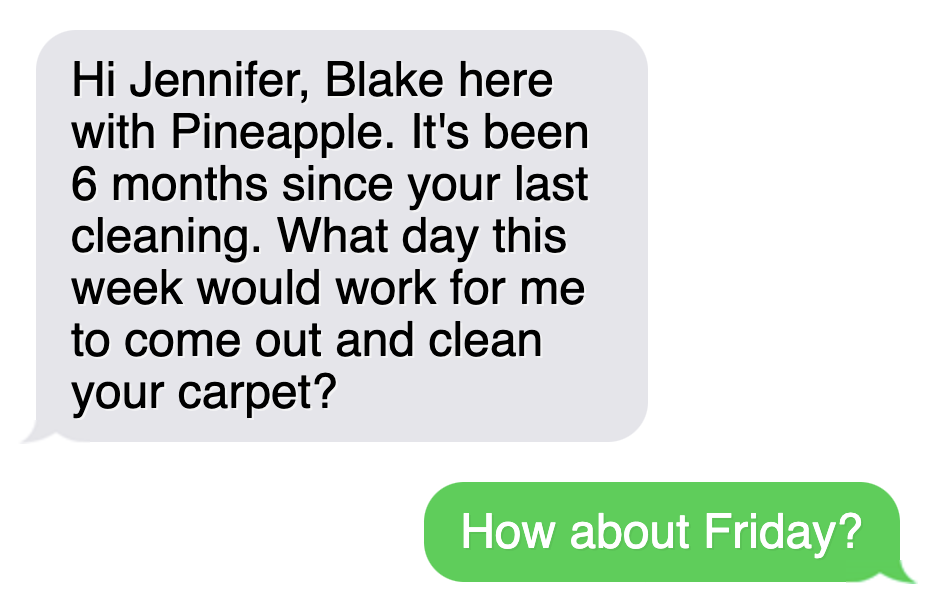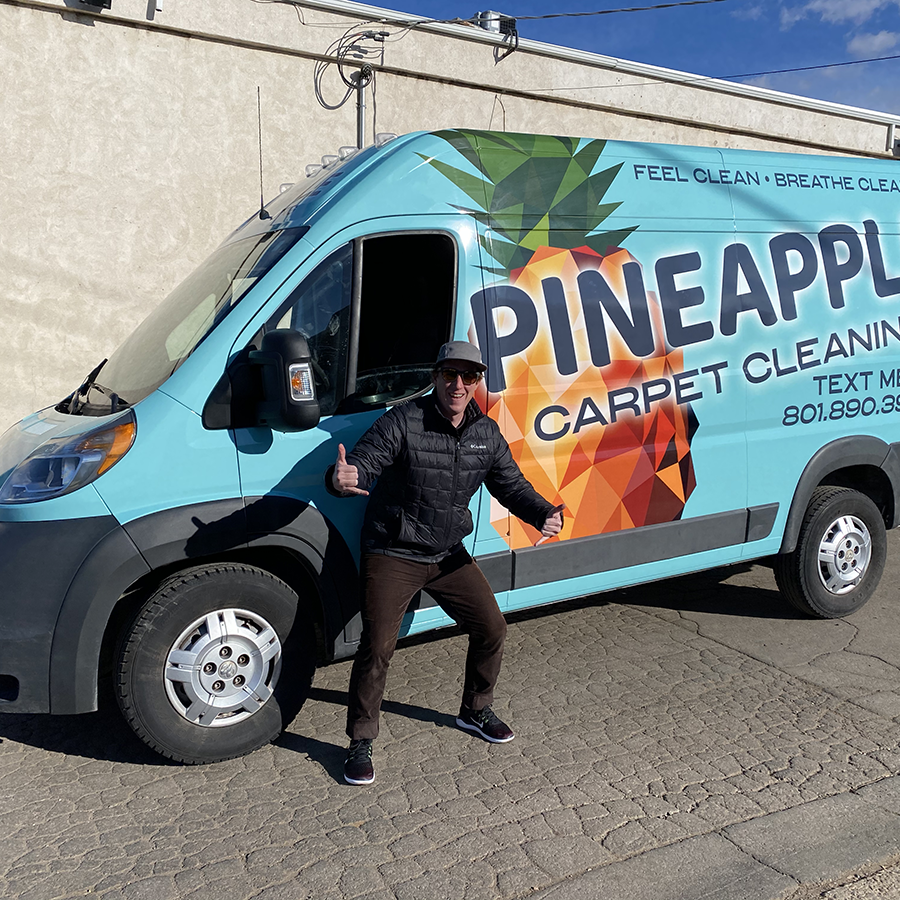 Want to implement SMS marketing in your business?
 Let me know!