Why Increasing Engagement Is Important on FB
In this one minute video from the leading marketing tech-company Hubspot©, you will See Why Engagement On Your Posts Is So Important For Them To Get Seen.
And With The Software-Bundle Offered In This LIMITED-TIME Deal, You Can "Bypass" The Algorithm Without An Ad-Budget And Even Save Time By Automatically Outreach & Connect Instantly With Targeted New Friends On Facebook© & By Increasing Your Engagement To Get More Conversions, Generate More Fresh Leads & Get Paid Online!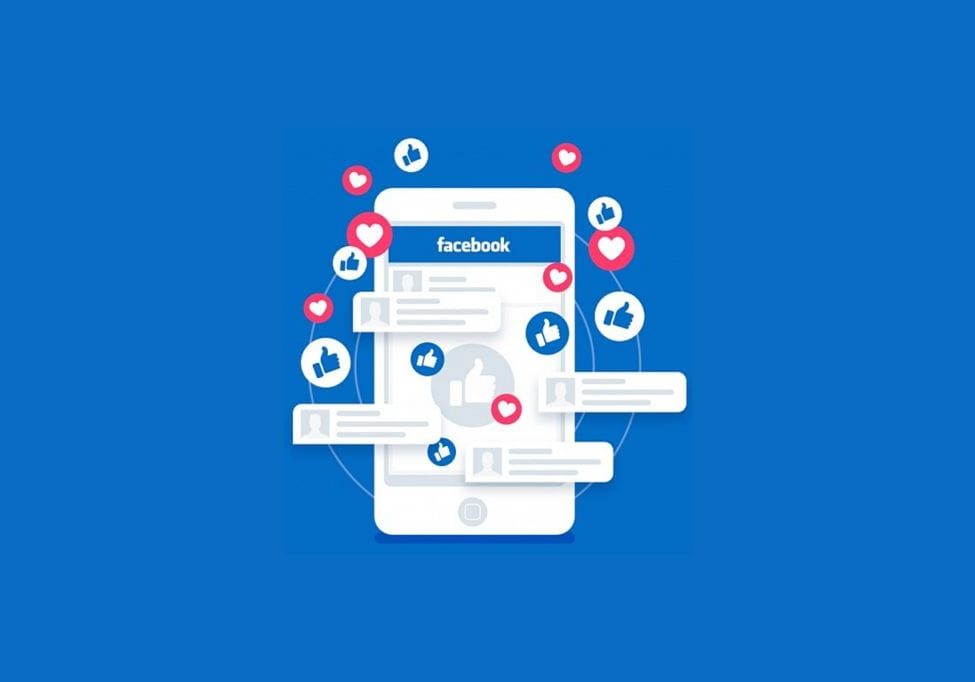 Low Engagement and not enough Sales on Facebook©
Post Reach is a huge problem on Facebook. It declined for years, and marketers & entrepreneurs struggle to keep their reach up when all the time needed to engage on Facebook could be spent on all the other important parts of growing their business.
Besides more competing content, the other main reason is that the algorithm on Facebook got increasingly strict in terms of what posts it shows to which users.
The right engagement will start a cycle of positive reinforcement on your posts and boost your reach while getting ignored or having negative engagement will drop your reach to the bottom. These days you have to be consistent to stay relevant on Facebook.
So in short; if you don't post and engage with other users often enough, your Facebook post reach is likely to go down a lot.
Chrome Extensions For Facebook Marketing-Automation
Automating the many tasks involved in marketing on Facebook gives you much more time to focus on following up and nurturing your leads that already showed real interest. That means more prospects, more customers, and sales.
The best marketers use automation to make their marketing strategy on Facebook more effortless and to flood their sales pipeline with more & better leads, and get more sales faster. Using automation, Facebook marketers are less involved in time-consuming manual tasks to generate leads and convert them into customers, resulting in higher profits and bigger growth.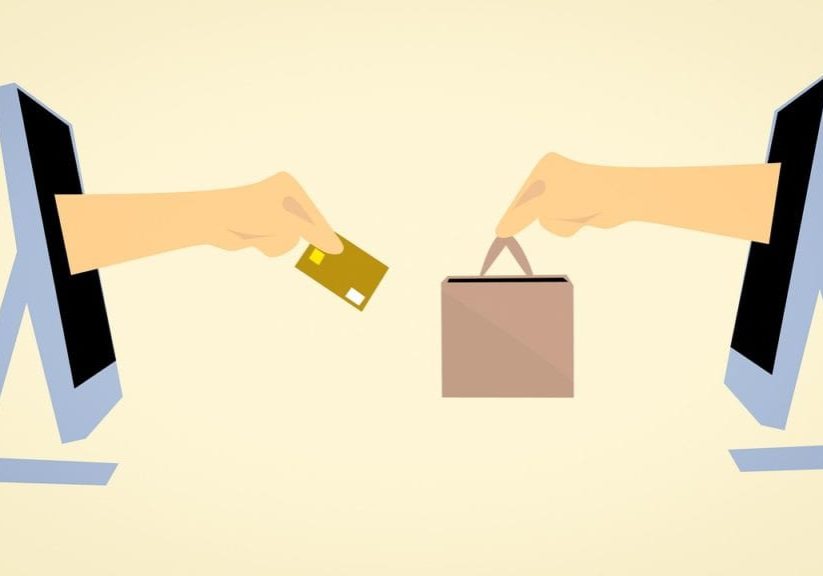 Increase in reach, engagement & leads
Increasing reach will increase brand awareness and interest in your products or services, get curious prospects through your marketing funnel and into your sales pipeline.
Generating more leads on Facebook for your business automatically creates sales and increases customers without all the effort you used to spend so far posting and engaging on Facebook. Having more engaged posts will increase your chances of a lead turning into a sale.

Get Lifetime Access & the Bonus Pagebuilder Genius Pages
For A One-Time Fee until:
Friend connector helps you in connecting with your customer avatar on Facebook©.
If you are doing heavy organic marketing on Facebook you have to use Friend Connector. So far You had to spend a huge amount of time providing value in groups so that people hopefully would notice and add you as a friend. With Friend Connector, you can save all that time and get the same results which are growing your friend list and get sales from your personal Facebook profile. It also automates a lot of initial outreach messages for you.
Imagine having the coveted 5000 Facebook friends and each and every one of them being a targeted lead that is your ideal perfect customer avatar. Now they are all seeing your content and offers every day and you're building up that know, like, and trust factor. How would that change your business? Imagine all the sales revenue from Friends that Friend Connector will add to your friends-list on auto-pilot!
Not only can you target by keywords so you are adding up your ideal perfect customer avatar while you sleep, but Friend Connector also automates sending out messages to people you send a friend request to, people who send you a friend request, and when you accept or decline a friend request. This really gets the initial conversation going making for an easy and natural sales process all on auto-pilot.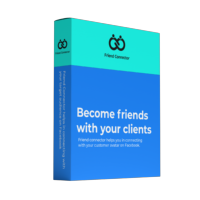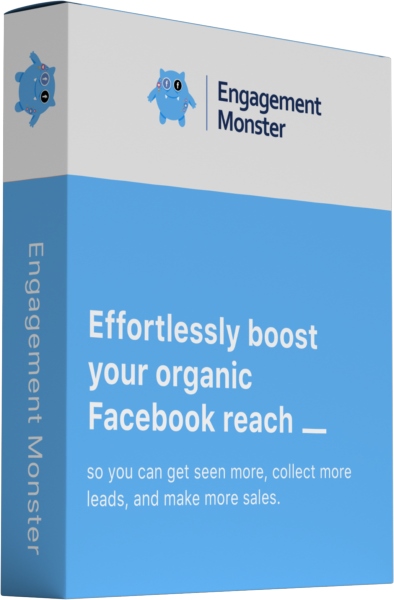 Get seen more, collect more leads, and make more sales.
Engagement Monster Effortlessly Boost Your Organic Facebook Reach So You Can Get Seen More, And Reach More People, Collect More Leads, And Make More Sales.
You Will Get An EM Account as soon as I invest in the Tier5 reseller-program for Engagement Monster at the end of the month, at no extra costs to you!
Post Profits helps you in saving time and turning your organic posts into lead generation and sales machines on auto-pilot.
Post Profits is yet another amazing software that helps you optimize your organic marketing strategy. Instead of keeping track and spending a lot of time following up with people who commented on your lead generation and sales posts, this software will automate that process for you so that you can spend your valuable time on other important parts of your business, without letting to fall a lead through the cracks.
If you're doing any type of marketing on Facebook, you might know what a "comment-ladder" or a "yes-ladder" is. But odds are that you do those types of posts all the time. Post Profits is built to optimize your organic Facebook posts to get maximum exposure and to turn them into lead generation and sales machines while you spend your valuable time doing other things.
Not only will Post Profits respond to comments on your posts automatically, not only can you set up keywords to determine which comments get what auto-responses, but Post Profits will also follow up with everyone via direct message in messenger which will also get you even more engagement on your posts. This is a must-have time-saving and money-making software if you plan on doing any organic marketing on Facebook.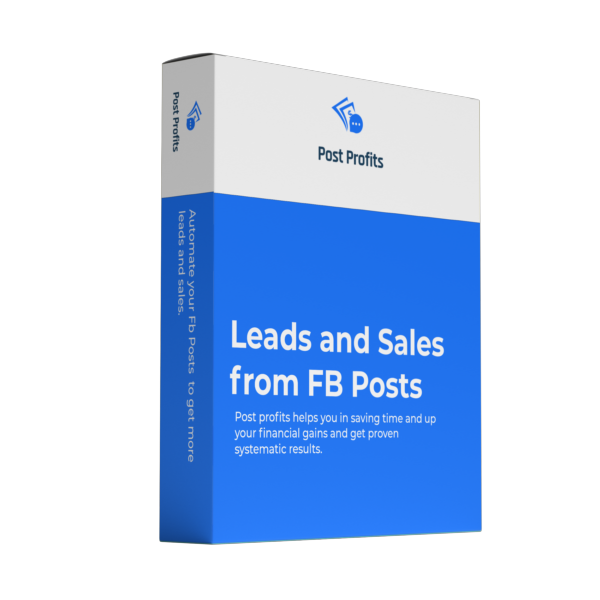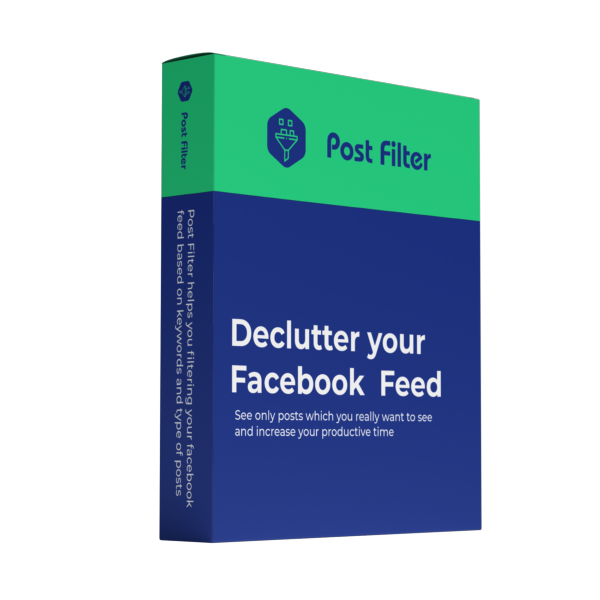 Post Filter lets you find people actively looking for your products and services and increase your productive time.
If your spending way too much time on Facebook searching through irrelevant posts in your news feed to find what you are looking for; this software helps you to find and pinpoint exactly what you are looking for, or simply filter out and remove posts you do not want to see.
Maybe you don't want to see any posts about politics, so Post Filter can filter all those out for you. And you can use it to find people who are actually actively looking for the products or services that you offer.
With Post Filter, you can spend less time looking for what you are trying to find and actually make more sales or just have a more enjoyable experience on Facebook by filtering out all the things you don't want to see.
Biggest Fan helps you get noticed by your ideal customer during their Facebook© Live.
Biggest Fan allows you to easily automate leaving a huge stream of emojis on someone's Facebook live video. Now to some this may seem arbitrary and useless but to others who understand organic marketing and the dream 100 strategy, it's pure gold.
Imagine leaving a mixture of 500 hearts and likes on someone's live video. Do you think they would remember you, you know they do see your face every time you leave an emoji on their FB-Live. Biggest Fan has been proven to get people to call you out on their lives, this is huge if you are doing it to an influencer. On the other hand, just imagine 2 or 3 people using it on your FB-Live and all your other live viewers seeing a constant stream of hearts on your live video, it's been proven to drive more engagement.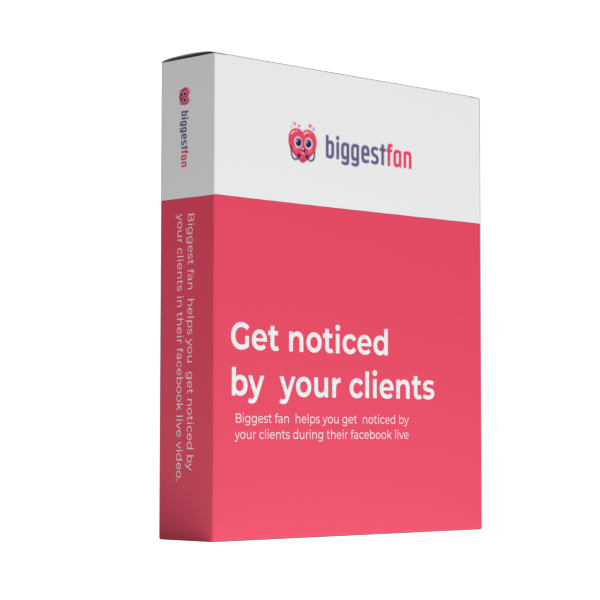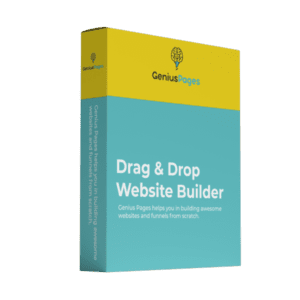 Replace Your Expensive ClickFunnels Subscription!
Build websites and sales funnels in minutes with Genius Pages instead!
Genius Pages helps you in building awesome websites and funnels from scratch.
You need a website just like you need sales funnels. They are both essential for your business to survive in today's digital world.
With this drag and drop builder from Tier5, you can quickly build full websites, lead capture pages, and sales funnels. On top of that, this is the only software that actually has smart pixeling so that you can truly optimize your Facebook© ad campaigns and easily get accurate data on all your campaigns.
ACTUAL reteil-value: over $175 per MONTH!
Secure this deal for just a one-time fee of only $37 while it lasts!
Get Lifetime Access & the Bonus Software Genius Pages until:
All of these softwares include
You Will Always Have Access To The Latest Versions Of These Softwares
Get Support Directly From The Tier5 Software-Developers
Enjoy these amazing benefits
Just Let The Software Do The Heavy Work, While You Work On What Matters To You In Your Business!
No Need To Burn Your Money With Complicated Paid Facebook© Ads.
Make Sure That Your Posts Actually Get Seen By Leveraging The Algorithm Instead Of Being Suppressed By It!
Now Once More People Are Seeing Your Posts You Can Give Them A Call-To-Action To Ask For More Information About What You Are Offering And Let Them Join Your List For Re-Marketing!
Tried and tested software by hundreds of marketers
Secure The Limited Time Introduction Offer Now Before It Ends!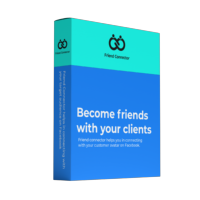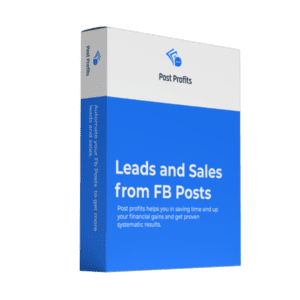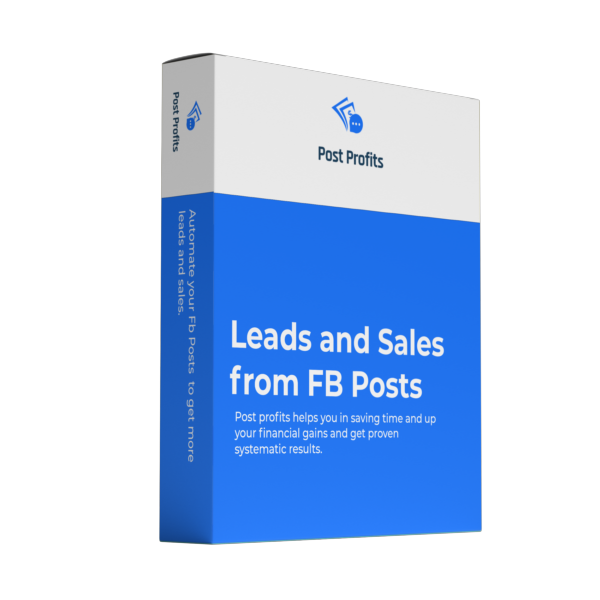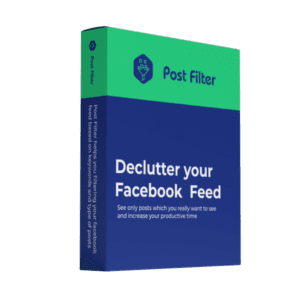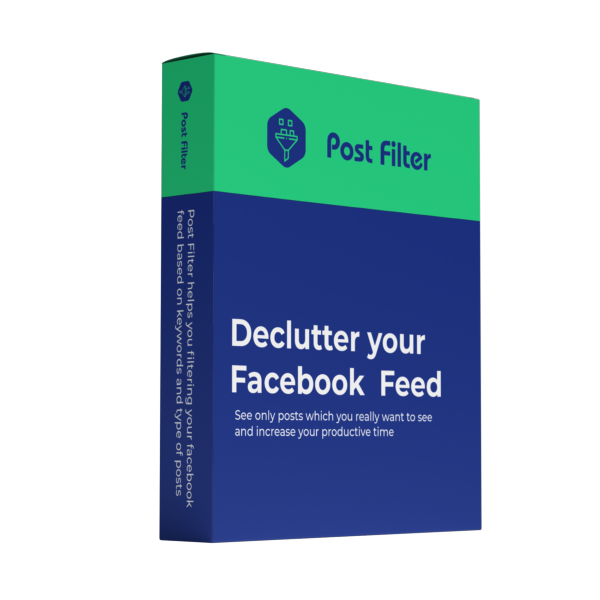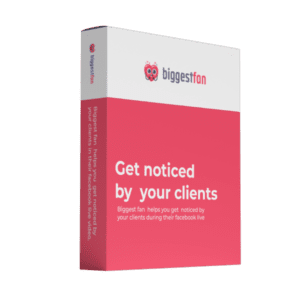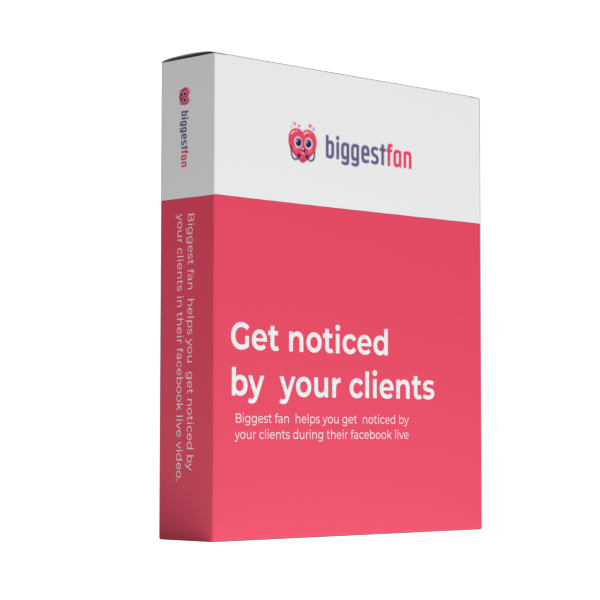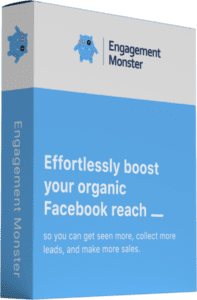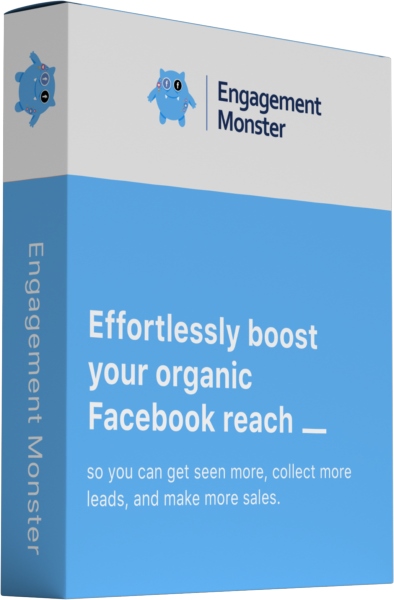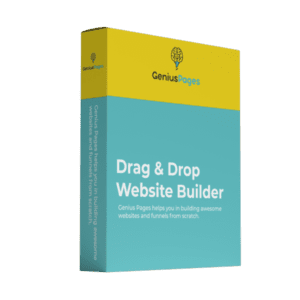 See What People Say About The Tier5 Softwares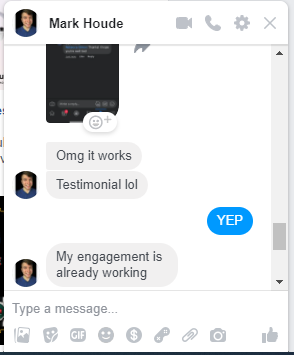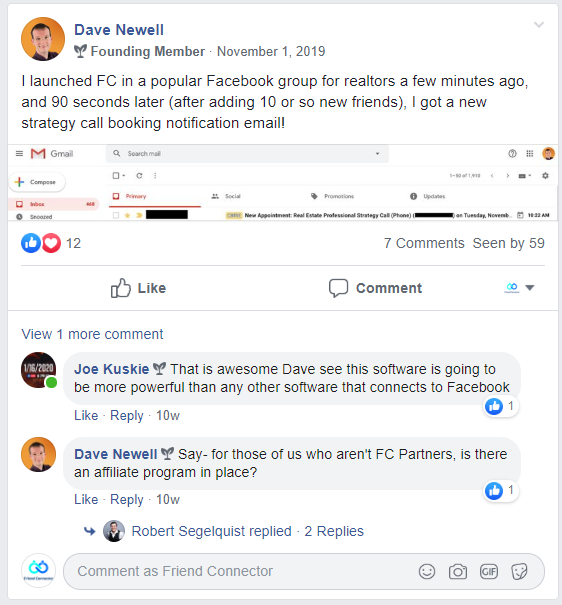 Meet The Team Behind This Offer
the agency Herz WebMarketing, which is helping local-based small businesses and entrepreneurs worldwide grow their sales, and our private organized charity project DailyCharityClicks in the Philippines, where we raise money for food donations to those in need during these hard times.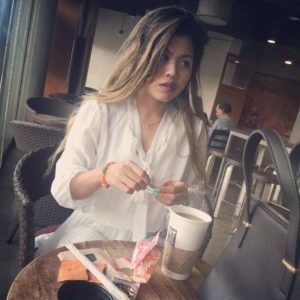 Zosineth Bitor Roca, CCO
& Regional Manager - Australia | NZ
of Herz WebMarketing
Coordinates the distribution of
donated food & medical supplies at
DailyCharityClicks.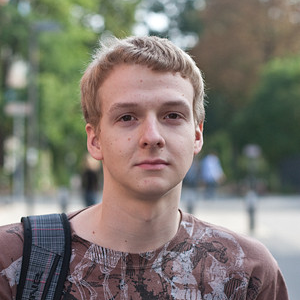 Matt Herz, CEO
& Regional Manager - Europe | UK
at Herz WebMarketing
Organizes the fundraising for
donated food & medical supplies at
DailyCharityClicks.
Our Private Organized Charity Project
Thanks to all of our clients and customers,
for who we are providing digital marketing solutions,
we are able to provide the local community of
Sibagat, Agusan del Sur in the Philippines
with food supplies, like rice, pasta, eggs, and canned food.
We dedicate 10% of your profits to this mission.
See How Your Investment Helps Others
We would like to share with you all, some pictures of one of the food donations we had held in April 2020, where we had been able to give out food supplies to 68 families and individuals; thanks to your help.
Disclaimer:
Matthias Herz does not make any guarantees about your ability to get results or earn any money with our ideas, information, tools, or strategies.
Nothing on this page is a promise or guarantee of results or future earnings. I do not offer any legal, tax, or other professional advice. The numbers referenced are illustrative and should not be considered average earnings or promises for actual performance. Always consult a professional advisor. You alone are responsible and accountable for your decisions and results, and by your registration here you agree not to make any attempts to hold us liable for your decisions, results, under any circumstance.
This site is not a part of the Facebook© website or Facebook Inc. - Additionally, this site is NOT endorsed by Facebook© in any way. FACEBOOK is a trademark of FACEBOOK, Inc..